News… From State Representative Maurice A. West II
July 17, 2019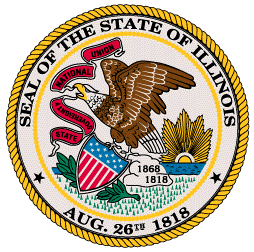 SPRINGFIELD, Ill. – Helping build on his bipartisan efforts in the Illinois House of Representatives, state Rep. Maurice West, D-Rockford, has been chosen to participate in the prestigious Edgar Fellowship, a public fellowship named after former Governor Jim Edgar.
"I am truly humbled and honored to have been selected as an Edgar Fellow," said West. "The greatest honor comes in representing my community here in Springfield and bringing their concerns and ideas to influence state policy. In my time in Springfield, I have had countless interactions with legislators from across our state, allowing me to craft the best policies that benefit everyone."
The Edgar Fellows Program recruits and develops public servants from throughout the state of Illinois. Fellows selected for the program participate in a five-day training program at the University of Illinois at Urbana-Champaign. At the training, they learn about cooperation and negotiation skills to better facilitate bipartisan cooperation to address major policy issues facing the state while preventing partisanship to hinder progress for the state of Illinois.
"I look forward to meeting and interacting with the other Edgar Fellows and learning how their communities address partisanship," said West. "This will be a fantastic opportunity to listen to the experience of others and share the wisdom from my experience in public service."