News… From State Representative Maurice A. West II
September 27, 2019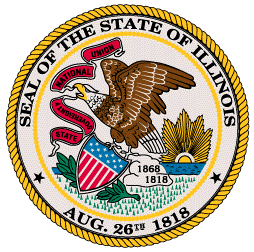 One thing that I learned growing up in Rockford, being a product of the Rockford Public Schools, landing my first full-time job as a career counselor for the Dislocated Workers Program here at Rock Valley College, then going on to be the director of Career Development at Rockford University is that we cannot easily bring jobs to our city, without first addressing the skills gap within our city. Being that I represent majority of the population in Rockford I am aware that this needs to be a priority for us.
Statistics:
African Americans make up 13.6% of the population here in Winnebago County, and over 1/3 of African Americans in our county live in poverty.

22% of Blacks in Winnebago County do not have a GED or High School Diploma (compared to 9% of Whites)

And only 20% of Blacks have an Associate or College degree
The Workforce Equity Initiative Grant that Rock Valley College has been awarded to serve this community will help address those disparities specifically by requiring that 60% of the participants have to be African American.
The Workforce Equity Initiative Grant will provide apprenticeship wages to folks in our community while they are being certified for careers where there are skills gaps and/or workforce shortages in our region.
This is a step in the right direction when it comes to decreasing the skills gap here in Rockford. Currently over 40,000 of our residents do not have a GED/High School diploma. With this grant, I look forward to seeing that number decrease.
I am proud to have fought for this money on Rock Valley's behalf and I look forward to working with them to ensure that this grant has maximum impact on our community and puts black people into head of household careers that changes their family.