News… From State Representative Maurice A. West II
Jan. 25, 2019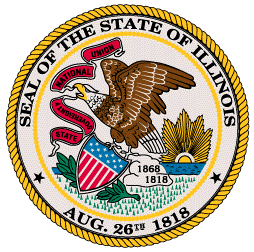 ROCKFORD, Ill.– State Rep. Maurice West II, D-Rockford, is inviting residents to visit his office at an open house scheduled for Friday, Feb. 8 from noon to 3 p.m. at the E.J. "Zeke" Giorgi Center, located at 200 S. Wyman St. in downtown Rockford.
"My office will always be available to residents who are looking for assistance with state services or would like to share their thoughts with me on how to address the challenges that face our community and state," West said. "I am fortunate to be assisted by knowledgeable staff who will be able to help residents navigate any state government issues they may have."
During the open house, residents will be able to meet West and learn about the constituent services offered by his staff. West's office is located in Suite 304 of the Giorgi Center, and will typically be open 9 a.m. to 3 p.m. Monday through Friday. If residents plan to visit, or would like to reach out to West, they are encouraged to contact his office at 815-987-7433 or at Assistance@StateRepWest.com.
"A major aspect of the state representative position is connecting local residents with state resources and finding services that can help them," West said. "My staff and I look forward to meeting and serving the various needs of individuals throughout our community."