News… From State Representative Maurice A. West II
August 23, 2019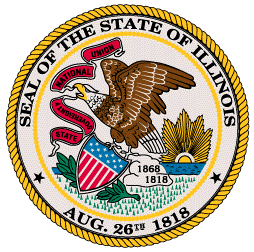 ROCKFORD, Ill. – State Rep. Maurice West II is applauding the release of state dollars for a $14.7 million grant for a job-creating jet repair hub at the Chicago Rockford International Airport.
"It's critically important that we continue to invest in our infrastructure and develop our region's economic assets," West said. "This repair hub has had a positive impact in bringing business to our area, creating jobs and raising the profile of our airport."
The jet repair hub, which opened in 2016, was constructed with a combination of state and local dollars. When the $14.7 million state grant was held up by former Gov. Bruce Rauner during the budget impasse, the airport was forced to utilize loans to cover the cost of finishing construction and opening the facility. The development of the repair hub also lead to a partnership with Rock Valley College to build a new and larger aviation maintenance training school at the airport to provide a pipeline of skilled labor aviation industry labor.
"I'm glad to see that a promise to this region has been finally kept," West said. "This was a years-long effort from local stakeholders, airport officials, lawmakers and other officials to make this repair hub a reality, and our region will see the benefits of this investment for decades to come."