News… From State Representative Maurice A. West II
November 1, 2019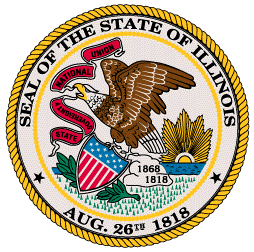 ROCKFORD, Ill. – In the wake of recent arrests of elected officials in Illinois, state Rep. Maurice West II, D-Rockford, is calling for the creation of a bipartisan State Ethics Task Force to provide recommendations to change state rules to curb political abuse.
"I'm concerned that recent arrests have shaken the trust that residents have in lawmakers to look out in their best interest," West said. "Serving as an elected official is a solemn duty, but unfortunately there are bad actors who look for loopholes to serve their own needs. It's time to take another look at our state's ethical guidelines for all levels of government and crack down on abuse."
West is supporting the recently-introduced House Joint Resolution 87, which aims to address and correct corruption within Illinois government by identifying key areas of concern, as well as reviewing current laws and rules for legislators, lobbyists and state personnel. The task force created through the legislation would study best practices implemented by other states to tackle corruption, as well as identify legislative changes necessary to increase transparency and tighten ethics and financial rules.
"So long as individuals try to take advantage of our governmental institutions, we have to be vigilant and proactively stop them," West said. "I look forward to working with individuals on both sides of the aisle to address the serious threat of corruption and inappropriate behavior."