News… From State Representative Maurice A. West II
Feb. 14, 2019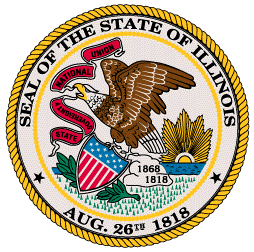 SPRINGFIELD, Ill. – State Rep. Maurice West II, D-Rockford, backed a minimum wage increase plan Thursday that is expected to generate more than $19 billion annually in economic activity.
"As the cost of everyday essential like food, health care and education increase, it's necessary that we have a fair wage in place that helps working families make ends meet," West said. "The plan I supported finds a responsible balance between helping families and assisting small and medium-sized businesses."
West Supported Senate Bill 1, which will make modest increases to the minimum wage over the course of five years to an eventual target of $15. Tax credits will be available to over 80 percent of small and medium-sized businesses, including non-profits, in Illinois to assist with the change. The Illinois Economic Policy Institute estimates that a $15 wage will generate $19 billion in new economic activity every year.
"An increase in the minimum wage doesn't just impact teenagers, it impacts parents and working families," West said. "When the minimum wage is increased, workers have more money to spend on food and durable goods. This will be a boost for local restaurants, retail and grocery stores."