News… From State Representative Maurice A. West II
January 17, 2020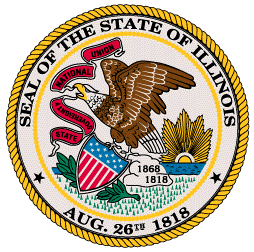 ROCKFORD, Ill. – A Rockford neighborhood park represented by state Rep. Maurice West, D-Rockford, will receive a $275,000 state grant after an announcement from Gov. J.B. Pritzker's office Friday.
"I'm excited to see investment in a park that serves as a space for the community to come together," West said. "It's important that we maintain our area's recreational spaces for the positive benefits they provide for families and those who enjoy outdoor activities."
The grant Keye-Mallquist Park will receive is funded through Illinois' Open Space Land Acquisition and Development (OSLAD) program, which is run by the Illinois Department of Natural Resources (IDNR). It is part of a $29.7 million grant announcement Friday aimed at helping communities across the state develop and improve recreational facilities. Keye-Mallquist Park is located south of downtown Rockford, between 13th and 11th St. from east to west, and between 16th and 17th Ave. north to south.
"I look forward to seeing the improvements dedicated to Keye-Mallquist Park," West said. "It's one of the many important spaces throughout our community that children, families and seniors will be able to enjoy."