News… From State Representative Maurice A. West II
March 28, 2019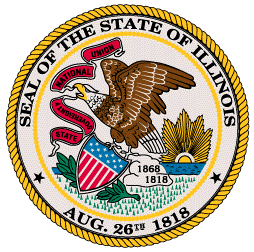 ROCKFORD, Ill. – In the wake of the tragic passing of another Illinois State Police officer performing their work with a pulled over vehicle, state Rep. Maurice West II, D-Rockford, is asking drivers to slow down and move over to an outside lane when passing motorists on the side of the road.
"Fifteen times this year an Illinois State Police vehicle has been hit," West said. "There is no reason for drivers to be recklessly speeding and not paying attention to vehicles that are pulled over next to the highway. My prayers go out to the family of Trooper Brooke Jones-Story, who lost her life serving the people of this state. We need to remember her."
Since the beginning of 2019, 15 state trooper vehicles have been hit in the performance of their duties. Two troopers have lost their lives. Under Illinois law, drivers are required to move over for emergency vehicles that are pulled over on the side of the road. Drivers are required to give a lane of space.
"I encourage residents to take a moment and think about their driving habits," West said. "Sending an extra text or trying to shave off a couple of minutes on your trip by speeding is not worth risking the lives of emergency responders."