News… From State Representative Maurice A. West II
April 13, 2019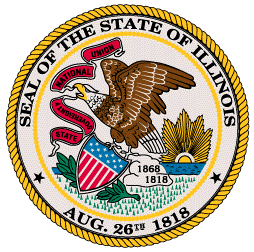 SPRINGFIELD, Ill. – School report cards from the Illinois State Board of Education (ISBE) would indicate publicly how high schools are working to increase workplace learning opportunities for students under a proposal introduced and passed out of the House this week by state Rep. Maurice West II, D-Rockford.
"Participating in an internship or receiving specialized training is incredibly helpful for high school students as they look to secure a job or move onto college following graduation," West said. "By updating ISBE's school report cards to include information on how schools are offering opportunities, we can give parents a snapshot of how their area schools are encouraging development."
West's House Bill 2822 requires the Illinois State Board of Education's school report cards to indicate the percentage of students who participated in workplace learning experiences, as well as whether the school offered its students career and technical education opportunities. West hopes that the plan will encourage school districts to focus on securing partnerships with their local community to provide students real world experiences.
"Not only are workplace experiences crucial to building a resume, they can give students an idea of whether or not they enjoy a particular field and want to pursue a career in it," West said. "I am thankful for the willingness of area businesses, labor groups and other organizations that have stepped up to provide opportunities to our local students. These experiences can have a lasting impact on the career development of our youth."