News… From State Representative Maurice A. West II
October 15, 2019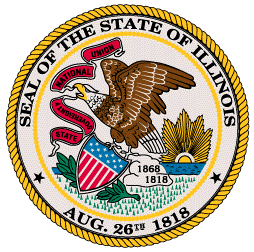 ROCKFORD, Ill. – State Rep. Maurice West II, D-Rockford, visited Constance Lane Elementary School to serve as "Principal for a Day" and work directly with students, teachers and employees at the new school.
"I'm looking forward to joining Principal Aimee Kasper and observing how this new school is enhancing the education experience for our local students," West said. "It's critically important that we continuously update our learning facilities so that we may provide the best opportunities for our community's students and staff."
Operating in its first year, Lane Elementary is named after Constance Renick Lane, the district's first black teacher who served as an educator and administrator for over 30 years. The "Principal for a Day" initiative is organized in part by the Illinois Principals Association, and aims to provide opportunities for principals and other administrators to build and refine relationships with their local legislators.