News… From State Representative Maurice A. West II
May 3, 2019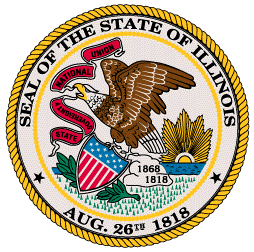 SPRINGFIELD, Ill. – Wanting to ensure that residents are not taken advantage of by unnecessary health insurance rate hikes, state Rep. Maurice West II, D-Rockford, recently backed legislation to require the Illinois Department of Insurance to review all rate changes and stop rate hikes found unreasonable.
"For some residents, health insurance costs continue to rise at an unaffordable rate," West said. "Instead of prioritizing big insurance profits, we need to make sure that individuals receive the coverage and care they need to keep themselves and their families in good health."
House Bill 471 would require rate and rate changes for individual and small group accident and health policies written in compliance with the Affordable Care Act to be approved by the Department of Insurance. If the Department of Insurance finds a rate increase unreasonable, the proposed rates would be prohibited from going into effect. House Bill 471 would strengthen current practice, which allows the Department of Insurance to review plans that have rate increases greater than 10%. Under current law, the Department of Insurance may find a rate hike unreasonable, but their findings are not legally binding and insurance companies are still able to proceed with the rate increase.
"It makes sense to empower the Department of Insurance to protect consumers and allow them to stop unnecessary rate hikes that will hurt people," West said. "Nobody should be bankrupted due to corporate greed."