News… From State Representative Maurice A. West II
Jan. 18, 2019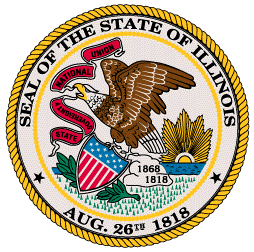 ROCKFORD, Ill.– Hopeful that new commonsense gun dealer licensing standards will help save lives, state Rep. Maurice West II, D-Rockford, is applauding a new law signed Thursday aimed at holding gun shops more accountable.
"Gun violence has impacted residents throughout our community far too often," West said. "Today's signing of new gun dealer licensing standards is an important step forward that will create greater accountability and prevent weapons from getting into the wrong hands."
Gov. JB Pritzker signed Senate Bill 337, also known as the Combating Illegal Gun Trafficking Act, Thursday to require the Illinois State Police to certify firearm dealers as well as better track private gun sales. The new law requires criminal background checks for gun dealer employees, institutes an annual training on how employees should handle background checks, mandates video surveillance at gun shops and provides additional authority for law enforcement to inspect locations.
"The work to curb gun violence is not over," West said. "I look forward to working with gun safety advocates, law enforcement and members of our community as we look for solutions to address the many challenges of gun use in Rockford."